HIE Access Gives Wellspring Nurses Superpowers in Gathering Patient Information to Ensure Continuity and Quality of Care
Published on December 9, 2022

Wellspring is a small company with big goals. Founded in 2021 as a subsidiary of High Priority Inc., its mission is to be the premier home healthcare agency in Colorado that serves, helps and enhances the quality of life and wellbeing of those in need.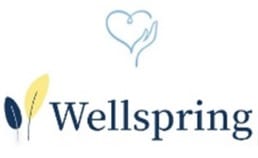 Based in Aurora, it's a small but mighty team of registered nurses and parent CNA's, delivering in-home care seven days a week, 365 days a year. They offer a wide range of services, including:
Parent/family caregiver CNA training, certification and employment.
Nursing Services – Patient assessment, administration of medications, wound care, safety and pain management, and more.
Home Health Aide Services – Assistance with bathing, dressing, ambulation, mobility and transfers, preparing meals and feeding, and more.
Therapeutic Services – Physical therapy, occupational therapy and speech therapy.
They're equipped to serve patients of all ages, but most of their attention is given to families of children with special needs. The population served by Wellspring is 100% Medicaid funded, and due to the complex medical conditions of its pediatric patients, the parents often face limited time and finances.
Furthermore, home health care is sometimes delayed by the slow process of parents trying to obtain personal health information (PHI), such as provider notes needed for pediatric home health. Parents of pediatric care patients continue to voice how grateful they are that Wellspring can remove them from being the "middleman" for obtaining patient records and eliminate that burden.
Wellspring joined Contexture's HIE in Colorado in early 2022 to enhance its mission and nurses' ability to partner with families. Aaron Van Dam, MSN, RN, director of nursing, says "portal access to the HIE through Patient Care 360 has given our nurses superpowers in gathering patient information to ensure continuity and communication with providers involved with our patients' care."
Access to HIE data allows Wellspring nurses to focus more time on their patients and deliver care, which reduces Medicaid costs and decreases unexpected hospital admissions and visits to the emergency room.
"The forgoing of an endless pursuit of documentation keeps nurses as nurses, and not as documentation detectives," Van Dam says. "At Wellspring, our goal is to ensure that every underserved child with special needs can access care in the comfort of their own home with their parents to achieve their full potential."
"We share the joys of Contexture's HIE with providers and organizations alike, to better support reliable access to PHI for the best patient outcomes of our tiny Coloradans."
Learn more about Contexture's HIE services or schedule a demo with our sales team today.
"Portal access to the HIE through Patient Care 360 has given our nurses superpowers in gathering patient information to ensure continuity and communication with providers involved with our patients' care."
- Aaron Van Dam, MSN, RN, director of nursing