Michael Jefferies of Boulder Community Health and Kids First Health Care Receive Contexture Colorado HIE Excellence Awards
Published On: October 26, 2022
DENVER, Colo. (Oct. 26, 2022) Contexture, the largest provider of health information exchange (HIE) services in Colorado, today recognized Michael Jefferies, vice president and chief information officer of Boulder Community Health (BCH), with the 2022 Colorado HIE Excellence Leader Award and Kids First Health Care with the 2022 Colorado HIE Excellence Organization Award.
These awards recognize an individual who demonstrates leadership and an organization that demonstrates innovation in the use of health information technology (health IT) and exchange. The awards were presented at Contexture's 1st Annual Colorado HIE Summit in Greenwood Village, Colorado.
"Contexture is proud to be able to recognize Michael Jefferies and Kids First Health Care for their contributions to improving healthcare in Colorado," Contexture CEO Melissa Kotrys said. "Both are incredibly deserving of these awards for their work, as they have been instrumental in enhancing access to healthcare, health equity, care coordination and quality, and other major achievements through the advancement of health IT and HIE."
 About Michael Jefferies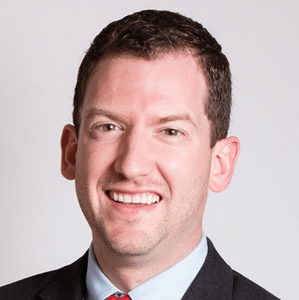 Jefferies was recognized for his outstanding leadership in helping to advance healthcare through health IT and HIE across Colorado.
With over 20 years of experience in health information technology, Jefferies is passionate about implementing solutions that evolve patient and clinician capabilities in pursuit of better well-being. He joined BCH in 2016 and has implemented technological advancements across various settings, including acute care hospitals, physician clinics, post-acute care, home health agencies, surgical centers, emergency departments, and in patients' homes.  BCH was the first hospital in Colorado to connect to Contexture's HIE.  During his time at BCH, Michael has further advanced the hospital's use of Contexture HIE services, including utilization of PatientCare 360 (PC360) by hospital employees, sending data to the HIE for access by community providers and soon for compliance with the Hospital Transformation Program (HTP).
He's active in public policy advocacy that promotes the use of technology in healthcare to serve the most vulnerable populations. He's especially passionate about creating a just healthcare system that uses data and informatics to guide the deployment of effective individualized and population-based health programs.
Jefferies is a Fellow of the American College of Healthcare Executives and the Health Information Management Systems Society, chairman of the Colorado CIO Communication Collaborative (C4) and holds the designation of Certified Healthcare CIO from CHIME and a certification as a Project Management Professional.
In 2021, he was the Nonprofit/Public Sector winner of the 2021 Colorado CIO of the Year ORBIE Awards.

About Kids First Health Care

Kids First Health Care is recognized for its efforts in utilizing the HIE in Colorado to deliver better care for underserved students in school clinics and to simplify quality reporting.
For more than 40 years, Kids First Health Care has brought low-cost, high-quality pediatric healthcare straight to schools across Colorado to reach children who need its services most. The nonprofit runs two community-based health centers and six school-based health centers in Adams County and serves about 4,000 children annually. The middle schools are each staffed by a nurse practitioner and medical assistant. The high school staff also includes health educators and medical front desk staff. The majority of patients are covered by Medicaid or CHP+, while 17% are uninsured.
Kids First Health Care joined Contexture in 2015 and relies on it to access patients' records, generate Continuity of Care Documents and to make sure immunizations are included in students' medical records. Kids First Health Care ensures coordination among all members of the care team, even providers outside the school-based health center.
"Being a very small organization without a dedicated IT staff makes it difficult for us to work within the EHR for all the data we need. Contexture supports a lot of the back-end work and we chime in when needed. Without Contexture, we couldn't do this work at the same level," said Catherine Schurger, Kids First Health Care assistant medical director.
##
About Contexture
Contexture is a nonprofit regional organization that provides strategic, technical and administrative support to communities committed to advancing health through information sharing. Contexture is the largest health information organization in the Western United States. Its mission is to advance individual and community health and wellness through the delivery of actionable information and analysis. Learn more at contexture.org. Follow us on Twitter and LinkedIn @ContextureHIT.